I want to offer you the best resources that will help you in your business and in your life! 
Please note, some of the links below are affiliate links, which means that if you choose to move forward with any of the products, I will earn a small commission. I appreciate your support and want you to know that I personally work with and trust the companies below. I highly recommend that if there is a fit for your needs, you reach out to them using the links below or reach out to me directly and I am happy to get in you in the right direction. There is no additional cost to you for the commission I earn.

Erik Allen Media Podcast Sponsorship
I have VERY LIMITED spots available each month! Make sure you get on this as soon as possible if you would like to partner with me!
This is a great way to get exposure for your brand with different sponsorship levels available to fit your budget and bring you the most value!
I launched The Erik Allen Show launched in 2019 after discovering Ed Mylett online and have blessed to speak to some truly amazing people over the 400+ episodes I have released since 2017 (Including the Top Rated MMA podcast launched in 2017).
The Erik Allen Show is ranked in the top 2.5% of ALL podcasts globally (listenNotes)
The Erik Allen Show has ranked #133 on the U.S. Apple Podcast Entrepreneur Charts, #202 on the UK Apple Podcast Entrepreneur Charts and many other countries!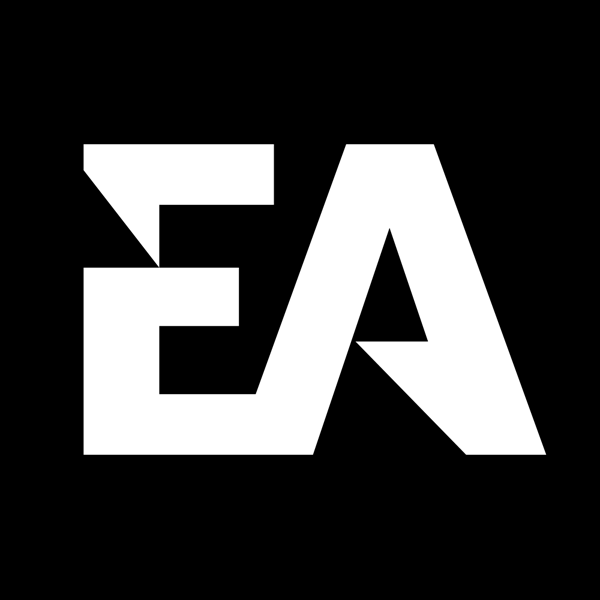 Erik Allen Media Podcast Booking Service
I have been placing a BIG priority on podcasting for years now and the results are definitely speaking for themselves.
Podcasting should be a priority for you as well and I am excited to announce that Erik Allen Media has harnessed all this podcasting experience and relationship capital to offer you the opportunity to guest on great podcasts.
Who is this for? This is for HIGH LEVEL Executives and Entrepreneurs that are serious about growing their name and brand!
We will manage for you all aspects of pitching and scheduling you on podcasts that are in complete alignment with your brand and growth goals….we will tee up those perfect guest opportunities and all you have to do is show up and show out.
We are creating done for you guest opportunities with some of the best hosts in the podcasting game.
For more information and to apply for this program, contact me a PodcastService@ErikAllenMedia.com for a deeper dive call and explore working together.  We DO NOT ACCEPT EVERYONE for this program.
How To Start, Launch, & Run Your Podcast in 30 days!
I know it can be extremely overwhelming and confusing as can be to launch a podcast! 
I know this because I've had many people DM me over the past year asking for advice, asking for me to coach them, asking for help, and if that's you…
I remember back in 2017 wanting to start a podcast but not knowing where to begin and really feeling defeated as I trekked alone on this journey.  I envisioned and dreamed of the day I'd get to interview and personally connect with some of my virtual mentors who are also some of the most powerful voices in the entrepreneurial and MMA space.
So what did I do? Well I spent hours and hours on YouTube and Google and that is when information overload hit me in the face like a 2x4 from Tommy Boy.
This is where most wanna be podcasters quit and let their passion and dreams die, but that's not me!  My desire to be a successful podcaster was relentless! It was so confusing and it took me forever to go through all of the information to try and figure it out.  I made a TON of mistakes! 
12% of podcasters only post one episode….ONE! 6% don't make it to episode TWO! 50% of ALL podcasts have less than 14 episodes! 90+% don't make it to episode 100! 
Why? Because they quit! You and I both know that you are not a quitter! 
As I reflect on my early days, I definitely took the long road and it cost me so much time, money and energy.
It's not a surprise that all these "podcast gurus" these days have some expensive, automated course showing you how to launch, grow, and monetize your podcast.  They are ALL missing the one thing that can genuinely speed things up for you!
In less than 30 days you'll be able to:
Start Your Podcast

Launch Your Podcast

Know How To Run Your Podcast
No guessing, Googling, or spending hours and hours on YouTube!
Look, I could go on and on about what I have been able to accomplish through podcasting, but this isn't about me.  It's about you launching your vision and getting your podcast launched.
I'm going to show you what took me 3 years to learn.
I made the switch to Blubrry for a ton of reasons, but one of favorite things about things about them is their amazing customer service.  Their Customer Service is U.S. based and and very responsive.  They helped me make the move from Anchor extremely easy with very little work!
Hosting with Blubrry integrates with my WordPress site using their plugin PowerPress so I never have to leave my site when uploading.  The speed and simplicity PowerPress provides is definitely a favorite feature of mine.
Get your first month of Blubrry podcasting hosting free with the promo code ErikAllenMedia. Use the Hosting Estimator on their site to determine the best plan for you and don't forget, that's ErikAllenMedia for your first month free.
Get your $100 Blubrry Pro Hosting setup fee waived using the code ErikAllenMedia Their support team is available for any onboarding questions. And remember to the use the code ErikAllenMedia to get your setup fee for free.
Dotcal scheduling platform
Dotcal is the scheduling platform for doers, creators, and entrepreneurs looking to make lasting first impressions with beautiful booking pages. Connect your calendar, personalize your page, share your availability, and sit back & relax.
Use promo code ERIKALLEN50 for 50% off Dotcal Pro features for six months
Not only is Fiverr a great resource to get amazing work done like Unboxing Videos (I do that), How To Videos (I do that), Explainer Videos (I do that), Logo Creation, and so much more!
I use Fiverr as both a buyer and seller and I would definitely recommend you check it out!
Message me if you are looking for something, I might be able to help. I have 25+ Five Star Ratings and Reviews from Clients!
rev - Pro Audio transcription services
Get your audio and video files transcribed by the largest marketplace of professional transcribers—guaranteed to be 99% accurate. Rev's audio transcription service helps make your content more searchable, scannable, and SEO-friendly.
What are audio transcription services?
Whether it's an interview, lecture, podcast, or meeting, audio transcription services provide a textual representation of an audio or video file.
Promotes CEOs, Celebrities, and Subject Matter Experts. They help you make the right connections you need to grow your business. I have worked with the BAM Network for a few years now and if you are looking to book the next big name for your podcast or interview, this is a great option for you.