The Erik Allen Show is now ranked in the top 1.5% of all podcasts globally.  To attain this, I had to put in a lot of work, failing and learning.  I want to help you jump-start your podcast journey! Check out my services below and let's work together!
Please note, some of the links below are affiliate links, which means that if you choose to move forward with any of the products, I will earn a small commission. I appreciate your support. There is no additional cost to you for the commission I earn.
Start, Launch & Run A Successful Podcast Course
Are you a passionate Entrepreneur, Business professional, or Speaker eager to share your expertise and connect with a wider audience? The journey to podcast success starts here. Introducing "How to Start, Launch, & Run Your Podcast in 30 Days" – your comprehensive online guide to turning your podcasting dreams into reality.
Course Highlights:
Tailored Guidance: Craft a podcast that resonates with your specific audience and industry.

Step-by-Step Approach: Follow a clear and proven roadmap to successfully launch your podcast in just 30 days.

Expert Insights: Benefit from industry-specific advice to establish yourself as a credible authority.

Bonus - 30 Minute Consultation Call, Diamond Sponsorship: Gain exposure with 1 month of sponsorship on the Erik Allen Show ($100 Value), and PDF version of the course along with my eBook 'Podcasting Legacy: How to Start, Launch, & Run A Podcast To Leave A Legacy'.

Affordable Investment: Get started for only $27 for the PDF version – a small investment for significant returns.
Join our course today and learn how to create a podcast that not only resonates but also helps you stand out. Your journey to podcast success begins now. Enroll and unleash your podcasting potential!
BE a guest on the erik allen show
Are you full of big ideas but struggling to reach the right people? The Erik Allen Show is here to help! It's not just a podcast – it's a chance for you to share your amazing thoughts with the world.
Why Choose The Erik Allen Show?
The Erik Allen Show is ranked in the Top 1.5% of all podcasts globally.
Erik has interviewed top names like 

Ed Mylett, Sean Whalen, Ken Shamrock, Ryan Stewman, Bedros Keuilian, Tim Storey, Eric Legrand, Jim "The Rookie" Morris, Brad Lea, Dan Caldwell, Greg Reid, David Meltzer, Steve Sims, Martha Krejic, Tom McCarthy, Brian Covey, Jordan Montgomery, Jon Gordon, Heather Monahan, Ryan Pineda & many more!

Joining The Erik Allen Show's platform will help you connect with a dedicated audience of forward-thinkers craving fresh perspectives and wisdom. 

As a featured guest, skyrocket your credibility, sharing triumphs and lessons. Resonate with those yearning for unique insights.

Share your victories, challenges, and the invaluable lessons garnered—your unique journey deeply resonates.

Make a lasting impact by motivating countless individuals eager to gain from your wealth of knowledge.
Ready to reshape your influence? Don't miss this chance to be part of something big. Complete the Contact Us form with your website and social links – start your journey to greatness today!
Podcasting: How to start, launch, & run a podcast to leave a legacy
In 'Podcasting Legacy: How to Start, Launch, & Run A Podcast To Leave A Legacy'. In the digital age, the power of podcasting has taken the world by storm. It's not just about creating content; it's about leaving a lasting impact. Whether you're a seasoned podcaster or just starting, this e-book will guide you through the journey of crafting a podcast that will stand the test of time. We'll delve into everything from conceptualization to recording, editing, promotion, and ultimately, leaving a legacy with your podcast., readers are presented with an invaluable resource that guides both novice and seasoned podcasters on a transformative journey. This comprehensive book delves into every aspect of podcasting, from its inception to building a powerful legacy.
Chapter 1: Finding Your Podcasting Passion
Chapter 2: Planning Your Podcast
Chapter 3: Setting Up Your Podcast Studio
Chapter 4: Recording and Editing
Chapter 5: Crafting Engaging Content
Chapter 6: Building Your Podcast Brand
Chapter 7: Podcast Promotion
Chapter 8: Monetizing Your Podcast
Chapter 9: Leaving a Legacy
BONUS!! When you buy this book, your name will go into a drawing to win a FREE month of DIAMOND sponsorship ($100 Value) on my podcast! Yep, that's right.  Each month, I will draw one name of someone who buys this book, and they will get a FREE month of sponsorship!
THE CONSCIOUS INVESTOR GROWTH SUMMIT
🌟 Elevate Your Journey at the Conscious Investor Growth Summit! 🚀 Unveil the keys to sustainable financial success and responsible wealth building at the forefront of the Conscious Investor Growth Summit. Join industry thought leaders, seasoned investors, and visionary entrepreneurs as they converge to share invaluable insights, strategies, and success stories. Immerse yourself in a transformative experience where conscious investing meets cutting-edge financial wisdom. From impact-driven portfolios to innovative wealth-building techniques, this summit is your gateway to a more informed and purposeful approach to investing. Don't miss out on this unique opportunity to connect, learn, and grow. Secure your spot now and embark on a journey towards financial empowerment with purpose!
I am truly honored to be speaking at this event! I hope to see you there!
March 7th-10th, 2024
Coeur D'Alene Resort, Idaho
Make sure you get your tickets HERE as there are LIMITED SEATS!
Get booked! Podcast Booking!
Share your message with the world through our Podcast Booking Agency!
It can be tough initially to reach the right audience that will listen to your ideas but with participation in over 150 podcast shows, we have all the experience that you need. 
Podcasts are a big deal, helping you connect with listeners and open doors to great opportunities. But it can be tough to start, finding the right shows is like looking for a needle in a haystack.
My Podcast Agency will help you unleash your potential!
Exclusively designed for Entrepreneurs, Speakers, and Coaches. 

We connect you with top-rated Podcast hosts who are eager to hear your unique perspective.

We'll provide a platform to show you're really good at what you do.
So are you ready to share your story? Get your FREE call now. Don't wait – your voice and ideas are important!
Fed up with confusing marketing? Struggling to stand out in your field? The Erik Allen Show is here to help. Our podcast sponsorship gives you a chance to reach a big audience and gain serious trust.
In the race to get noticed, standing out is crucial. The Erik Allen Show sponsorship is your way to shine. You'll appear on our impressive platform, building trust and expertise. Joining a podcast that attracts cool listeners works like magic for your brand!
Elevate Your Brand with The Erik Allen Show Podcast Sponsorship!
In a crowded market, our sponsorship helps you stand out, leaving competitors behind.

Featuring our respected platform, you will gain instant credibility and audience trust.

You'll Join a podcast that attracts industry leaders, cementing your expertise.

Forge genuine connections with listeners through our sponsorship, unlike impersonal ads.

The Erik Allen Show's diverse audience brings countless new customers to your door.
Don't wait! Grab your Erik Allen Show sponsorship now. Save money on longer deals. For 3, 6, or 9 months paid in advance, discounts are yours. Let's make your brand amazing together!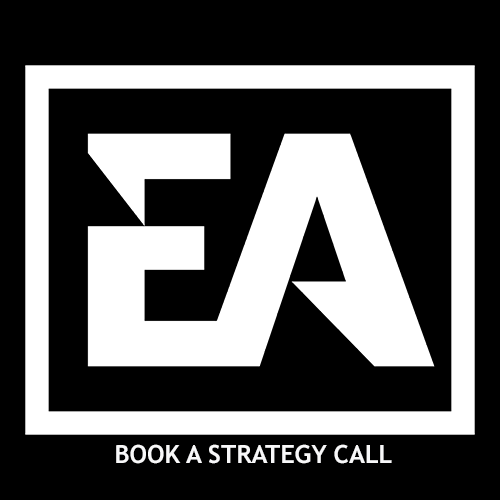 Book a Podcast Strategy call
Discover the Ultimate Podcast Strategy Call!
Dreaming of starting your own podcast and sharing your ideas? But feeling stuck and unheard? My Podcast Strategy Call is here to help! I'm all about giving you the boost you need to make your podcast awesome.
What do I offer?
I'll give you tips and tricks just for you and your podcast.

Helping you Learn how to make your podcast sound super cool and interesting.

Find out how to reach the people who will love your podcast.

 Learn how to tell stories that everyone wants to hear.
The podcast world changes fast. Don't wait too long or you'll miss out. We only have a few spots left, so grab your chance now and set off on a path to big growth and success for your podcast. Book a time on my calendar HERE today!