I love to work with like minded brands and people who are on a mission to make an impact.  When you become a sponsor of my shows, my goal is to raise awareness about your brand.
Check out the current list of sponsors I am working with below.  If you're interested in being a sponsor of my shows, make sure to click the "Contact Me" button below.

I love working with local companies and I am very excited to be working with Tranquil Turtle Massage here in Coeur D'Alene!
Tracie is a small town girl with Montana roots, who loves God, her family and her friends, loves working out, fishing, and camping. Has a passion for helping those in need.
Offering her Signature Massages that include : The Honu Gua Sha, Honu Ashiatsu, Honu Infusion, Honu Prenatal Massage, and Couples Honu Ashiatsu Massage. Tranquil Turtle Massage also provides several signature spa treatments and spa packages which include Clients favorable The Couples Honu Pumpkin Spa Package and The Deep Sea Honu Spa Package!
Check out Tranquil Turtle Massage on their Website - Facebook - Instagram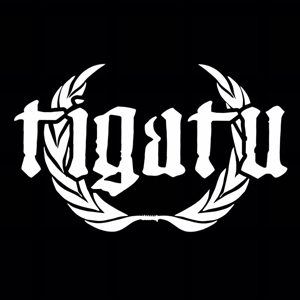 We are so pumped and honored to be working with Tigatu. This lifestyle clothing company based in the PNW is owned and operated by two brothers. Their story of building the brand to what it is today is truly awesome! This for fans of actions sports! Their motto is "Freedom From Ordinary" which should be everyone's motto! They provide personal, timely, and professional customer service and are dedicated to not only continuing to build their brand, but more importantly for them is building relationships!  Make sure you check them out at Tigatu.com – Facebook – Twitter – Instagram – Pinterest – Vimeo
Use code "TOPRATEDMMA" for 10% off your purchase